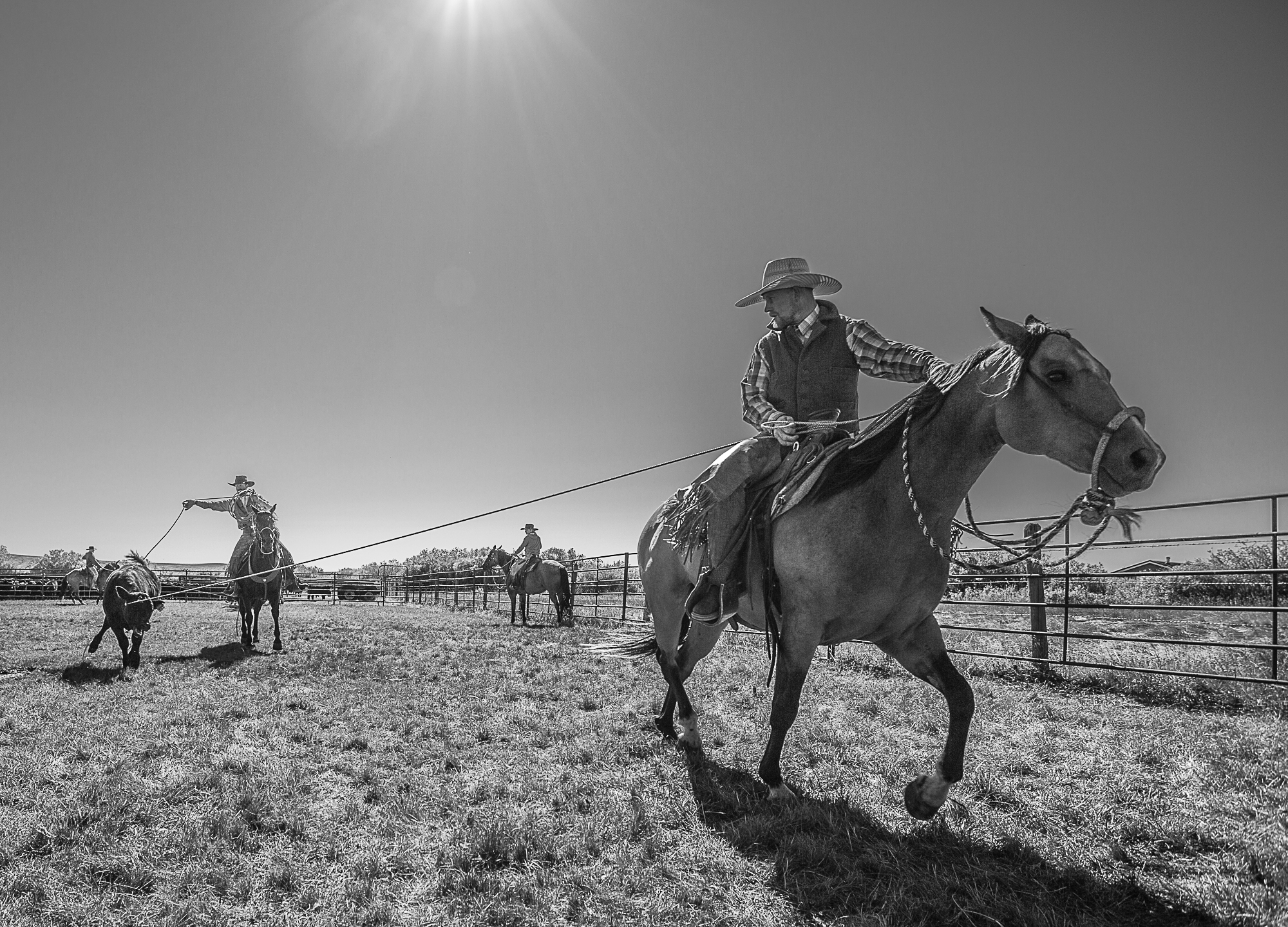 Come see great horsemanship and cattle handling in the tradition of the California Vaquero AT...
The Richest Ranch Roping in the World
The Brannaman Pro-Am Vaquero Roping is in its 7th year and offers to spectators and competitors alike, a grand opportunity to see the ways of the Vaquero horse and cow culture in a glorious setting, the Santa Ynez Valley, just a short 35 miles northeast of Santa Barbara on California's Central Coast.
Come see superb horsemanship and get up close and personal to chat with the competitors over the three-day event. The Pro-Am is run sort of like a gold tournament – each team is composed of a "pro" and two amateur riders. Folks from all abilities compete with the opportunity to work with great riders and their horses as they show gentle stock handling. This is not a team roping but rather a judged presentation of how today's ranching community protects and cares for cattle – and horses.
It's a spectators delight – from Friday, Oct 18 – Sunday, Oct 20, see two days of preliminary roping leading to the finals on Sunday, Oct 20. Free admission and free parking makes it easy to come and enjoy the action. In addition, food is available on site as well as a curated vendor show with incredible cowboy gear and handmade items to tantalize every shopper of western goods.
So bring a chair and a hat and come enjoy 3 days of California Cowboy fun with contestants from all over America, Europe, and Australia.
Click through the various categories at top to learn more about entering the roping, where to stay, and what the schedule will be.
Questions – click on the contact page.
We look forward to seeing you in October.
For PARTICIPANTS
Entries Open June 1st, 2019 at 12:00PM MST
In the event of needing additional help on the ground, anyone can do so, but an additional 15 seconds will be added on to the time of each run that an additional groundman is used.
What to do first...
Contact your teammate – make sure they know that you must submit ONLY ONE ENTRY PER TEAM. (one teammate enters the roping for the team)

You must submit an entry for each of your teams separately. YOU ONLY ARE ALLOWED THREE TEAMS! so don't even try to submit more than 3.

When you successfully enter your team – you will receive an email confirming your entry.

If one of your teammates must pull out, you have 2 weeks to fill the spot, or the team is void.

Refunds are available until September 1st. NO LATER!